Worklio™, a new and powerful payroll software platform purpose-built for PEOs, ASOs and Staffing Firms, has hired Alan Nansel as Vice President, Implementation Services, to help lead the conversion efforts for a long and growing list of customers.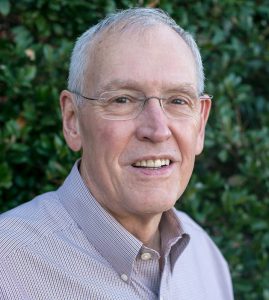 "We are delighted to have Alan join the expanding Worklio™ team," said Ian Halliday, COO of Worklio™. "Alan's wealth of experience and industry knowledge is a valuable addition that is already being recognized and applauded by customers and prospects alike. This further represents our ongoing commitment to be the leading provider of payroll software to the PEO industry and making the investments necessary to ensure our customers' success. We welcome Alan to the team and are extremely confident that he will play a key role in providing and implementing high quality solutions."
Nansel has decades of experience as a hands-on leader for payroll services and HR systems in the PEO industry. His specific expertise is in the transition and migration of complex systems and data conversion. Specifically, Nansel worked for Summit Software, later PrismHR, as a Business Analyst, Technical Project Manager and Database Manager. He has vast experience with Apex, a payroll processing software, and other payroll software systems.
"I'm excited about this opportunity because the Worklio software combines the best of the current industry-leading systems with the next generation of tools and technology that customers have been asking for," Nansel said. "We're bringing a fresh approach and making it easier, more nimble and more efficient. Customers are very excited about what we are doing and the feedback I'm hearing from demos and customers alike is overwhelmingly positive and reassuring."
About Worklio™
Worklio™ is a new and powerful payroll software purpose-built for PEOs, ASOs and Staffing Firms. The configurable platform includes Payroll, HR, Workers' Compensation, Benefits and more. Worklio™ provides an intuitive and user-friendly Software-as-a-Service system to help customers handle the daily challenges of the PEO industry. For more information, go to www.worklio.com.