Groundbreaking new payroll platform allowing PEOs, ASOs and Staffing Firms to focus on customer service and growth.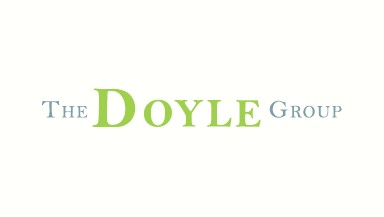 BRNO, Czech Republic — After a rigorous and comprehensive search, The Doyle Group, an Ohio-based, full-service CPA firm, has decided that its future will be best served with the advanced technology of the Worklio™ PEO Payroll Software and Human Resources Information System.
"We know our clients love dealing directly with us and Worklio allows us to do that in a better way than we already do," said Ryan Doyle, CPA, the owner of The Doyle Group. "Obviously cost is important to us, but also the standards of the company we chose and how intuitive their platform is, was very important to us. Worklio proved to us that not only is it a robust payroll software, but its ability to integrate excellent HR offerings was intelligent and attractive."
Worklio, which was selected over nine other competitors for The Doyle Group's business, is a state-of-the-art Payroll and HRIS solution that bolsters all aspects of daily business for Professional Employer Organizations, Administrative Services Organizations and Staffing Firms, including Payroll, HR, Workers' Compensation, Benefits and much more. The Software-as-a-Service platform is built on the latest Microsoft® .Net and MS SQL 2017 technology platform, optimized for the Microsoft® Cloud, and available 24 x 7 across all devices.
The Doyle Group is a mid-sized ASO with over 5,000 Work Site Employees in 150 client companies across five states. It strives to solve all its client's issues in the accounting spectrum, including tax prep, planning, bookkeeping, and payroll services.
"We are delighted to welcome The Doyle Group to the Worklio team. There is a lot of competition for payroll/HRIS solutions and we are thrilled that The Doyle Group selected our solution over nine other competitive offerings," said Ian Halliday, COO of Worklio.
Learn how the software can streamline your business: email demo@worklio.com or call 1-844-996-7554.
About Worklio™
Worklio is a powerful new payroll software purpose-built for PEOs, ASOs and Staffing Firms. The configurable platform includes Payroll, HR, Workers' Compensation, Benefits and more. Worklio provides an intuitive and user-friendly Software-as-a-Service platform to help customers handle the daily challenges of the PEO industry. For more information, go to www.worklio.com.