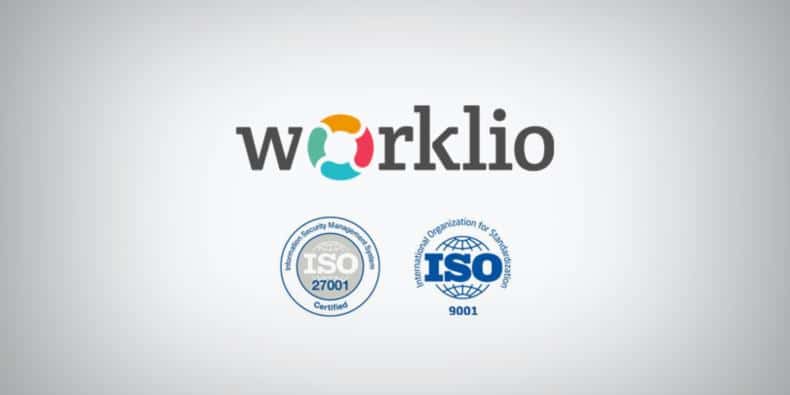 Worklio has received ISO 27001 certification for information security management and ISO 9001 certification for quality management as it continues to grow in its role as a leader in the field of company-management systems for small and mid-sized businesses.
Worklio is a disruptive, all-in-one, cloud-based payroll and HR platform that is changing the way businesses operate. Tailored specifically for the small and mid-sized business market, Worklio provides employers with a centralized and fully integrated system of record that covers all aspects of HR administration, including time and attendance, payroll administration, insurance, employee benefits, onboarding, and compliance. Worklio currently employs over 80 talented individuals and stretches across two continents and three countries.
"Security is obviously something that our customers need and want," said Zdenek Valach, the Chief Technology Officer. "The news is filled with stories about hacking and computer crimes. Since the beginning of the development of Worklio we have paid special attention to the security of the information in the system. With the granting of ISO certification, we now have tangible proof that we have done our job perfectly. We are growing quickly as a company and this will be a nice present for our customers and a nice boost into the new year."
TayllorCox, an international certification company, conducted the process and officially awarded the certifications on Dec. 21. Both certifications were dated Dec. 16 and both are valid until Dec. 15, 2019.
ISO, the International Organization for Standardization, maintains internationally respected standards for business. ISO/IEC 27001:2013 certification provides requirements for an information security management system (ISMS) in order to enable organizations to manage the security of assets, such as financial information, intellectual property, employee details, and information from third parties. ISO 9001:2015 sets out the requirements of a quality management system to provide guidance and tools for companies that want to ensure that their products and services consistently meet customer's requirements, and that quality is consistently improved.
"Receiving these ISO certifications is an important step for Worklio," said Ian Halliday, Chief Operating Officer. "We are in a competitive market and our clients demand and deserve the utmost from the tools they rely upon to manage their businesses. This is a key step for us as we continue to grow and attract clients to our intuitive management system."
For more information, visit www.worklio.com or call (844) 996-7554.