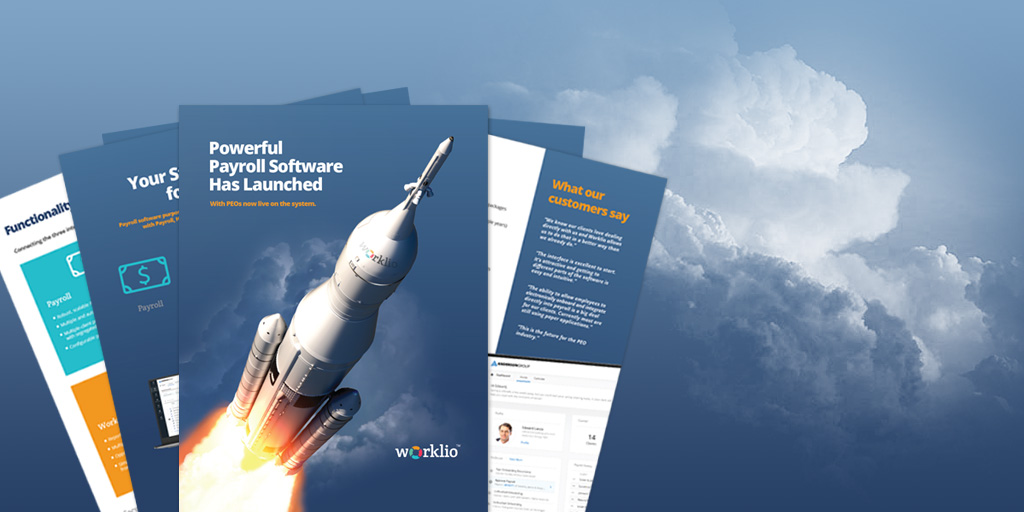 With PEOs now live on the system.
Worklio™ is a new and powerful payroll software made for PEOs, ASOs and Staffing Firms that includes Payroll, HR, Workers' Compensation, Benefits and more.
The Software-as-a-Service platform is purpose-built with the latest Microsoft® .Net and MS SQL 2017 technology, designed and optimized for the Microsoft® Cloud and available 24 x 7 across all devices. Complex functions are simplified with step-by-step instructions and customization allows for streamlining daily tasks. The design is intuitive and user-friendly to help customers handle the daily challenges of the PEO industry.
With several customers already live on the Worklio Platform, and many more signed and scheduled for implementation, Worklio is providing much-needed technological innovation for PEOs to help streamline their businesses.
To see the software in action and learn how it can help streamline your PEO business, email demo@worklio.com or call 1-844-996-7554.