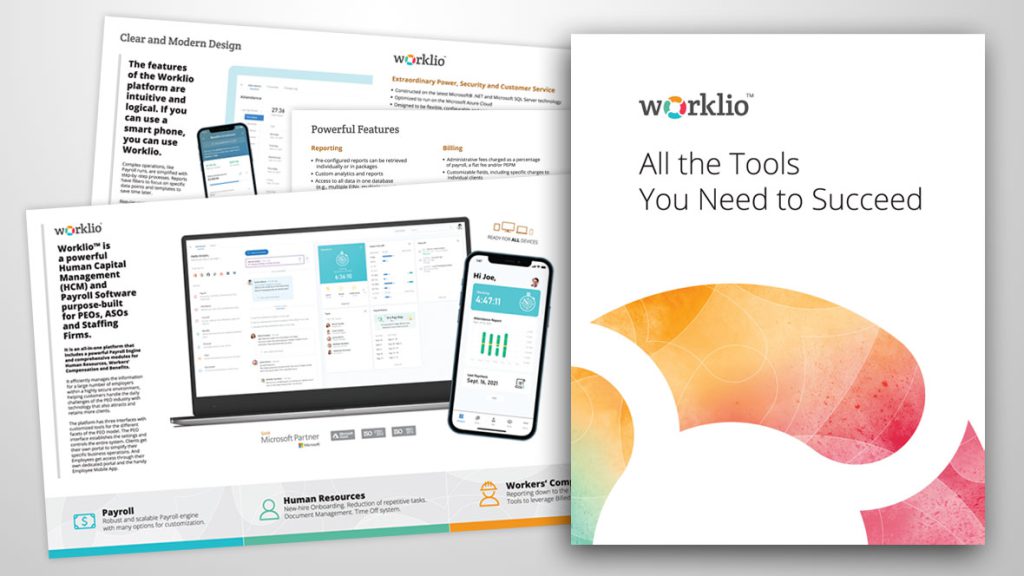 Get a copy of the 2021 Worklio Brochure to learn how Worklio, the powerful PEO Payroll software and HRO platform, can give you the tools to handle daily tasks and empower you to expand and grow your business.
Download the 2021 Worklio Brochure
Worklio™ is an HR platform purpose-built for PEOs, ASOs and Staffing Firms that includes Payroll, Workers' Compensation, Benefits and more. It is an intuitive and user-friendly SaaS system that automates the time-consuming and burdensome administrative tasks of running a company so that people can focus on their mission and vision. Visit www.worklio.com.
To see the software in action, send an email to demo@worklio.com or call 1 (727) 290-0044.