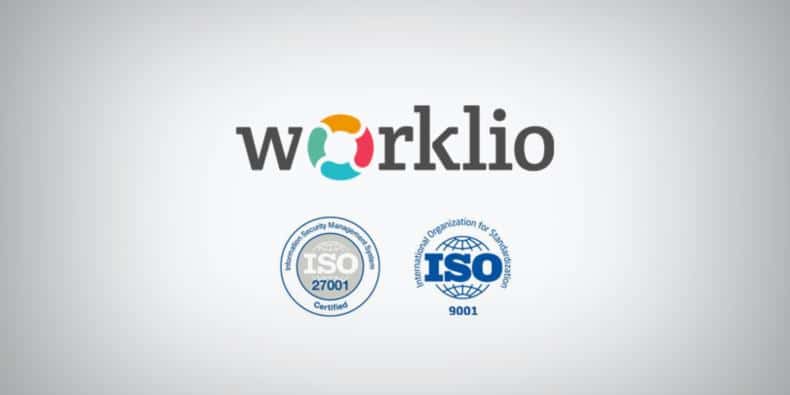 Worklio, the powerful Payroll Software and HRMS for PEOs, ASOs and Staffing Firms with focus on providing extensive Security, expert Customer Service and Growth, has passed a full compliance verification audit for its ISO 27001 certification for information security management and its ISO 9001 certification for quality management.
TayllorCox, an international certification company, verified compliance with the ISO standards with the comprehensive audit last month.
Security is a huge issue in this day and age. Many PEOs and ASOs have been hurt by security breaches, like
The Equifax data breach in 2017;
The Apex HCM ransomware attack in 2019; and
The city of Tallahassee employee payroll being hacked twice in 2019.
In total, in 2019, a collection of 2.7 billion identity records, consisting of 774 million unique email addresses and 21 million unique passwords, was posted on the web for sale.
Clients, and potential clients, want to know that their business will be protected.
Worklio is a state-of-the-art Payroll and HRMS solution that bolsters all aspects of daily business. The Software-as-a-Service platform is built on the latest Microsoft® .Net Core and Microsoft® Azure SQL technology platform, designed and optimized for the Microsoft® Azure Cloud, and available 24 x 7 across all devices.
The International Organization for Standardization maintains standards for businesses that are respected around the world. ISO/IEC 27001:2013 provides requirements for an information security management system in order to enable organizations to manage the security of assets, such as financial information and intellectual property. ISO 9001:2015 sets out the requirements for a quality management system to provide guidance for companies that want to ensure that they consistently meet customer requirements.
To see the Worklio software in action and learn how it can help streamline your business, email demo@worklio.com or call 1-844-996-7554.