Our story
Worklio LLC was incorporated in 2017, but our core team's history dates to early 2002. With over 20 years of experience, we have been developing sophisticated software technology used by millions of people and processing billions of transactions. Our growth strategy has always been focused on building multiple lines of businesses. Throughout the years, we have established numerous businesses, some of which were acquired while others were discontinued. By 2011, we achieved an annual revenue of over $100 million, with EBITDA margins exceeding 40%.
2015 – New Opportunity
In 2015 we saw an opportunity to embark on a new direction. We made the strategic decision to pivot towards the development of HR software tailored for SMBs. We quickly recognized the significance of integrating payroll functionality into our HR software. We embarked on over a year-long journey of thorough research and meticulous planning.
By 2017, armed with a clear vision and a solid roadmap, we assembled a team of exceptional consultants who shared our determination. Together, we successfully built a robust payroll and HRIS solution specifically designed for payroll and benefits providers, including PEOs and ASOs.
2018 – Go Live
In 2018, we launched with two beta partners and flawlessly completed the first year-end tax reporting. However, upon reflection, it was apparent that our platform was still far from complete. Since then, we have dedicated over 500 man-years to developing our product while processing over $10 billion in payroll and taxes.
Presently, we are proud to have more than 1,200 partner experts delivering benefits, compliance, HR, insurance, payroll, and taxes to over 10,000 clients with a workforce exceeding 300,000 employees.
2020 – API-first
In 2020, we faced the significant challenge of developing a comprehensive set of APIs for a large payroll provider, who desired to have ownership of the front-end client and employee experience. This undertaking involved creating over 1,400 API endpoints.
Our perseverance paid off, as it not only allowed us to offer our software platform partners the most robust and feature-rich embedded payroll product in the market, but it also positioned Worklio as the first and only company providing Payroll and Benefits + PEO as an embedded API-first product.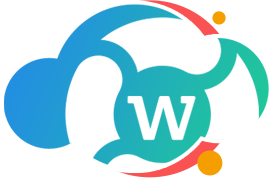 Unlike many successful tech companies, Worklio has not sought venture capital. This may make us appear unconventional. To date, we have raised approximately $20 million from friends and family. Additionally, we have bootstrapped our growth, enabling us to maintain complete ownership and control as a 100% founder and employee-owned company.
As a provider of payroll services, we recognize our pivotal role in ensuring our customers' employees are paid accurately and on time. We operate under a fiduciary duty to prioritize this responsibility.
Our company is led by a team of exceptionally talented individuals who ensure our operations remain compliant. While we could grow faster by seeking funding, we have chosen to bootstrap our way forward.
We are committed to building a company that will last for a century and beyond.